Jeremie A Miracle of Development
Despite a battle recently broadcast from Village de Dieu between Police National d'Haiti and militia kidnappers, I traveled that route to southern Haiti just a last week. On the third day of gunfire, two armored police vehicles dove into a camouflaged trap; four (4) officers were gunned down as they tried to escape; eight (8) others were seriously injured; both vehicles were seized by militias who recorded the bloodbath on their phones and circulated on social media. The Police National three day operation began on March 10 when the government authorized a raid to capture militias hiding kidnap victims in the slum; I traveled through ten days later.
Haitians everywhere were grieved by the gruesome images; Yvonne and I wept that the place where we held nightly worship services had fallen to such terror. In 1981, we founded a church on Harry Truman Boulevard where Village of God is now. Our first services with six (6) congregants exploded to five thousand (5,000) in months; after Duvalier fell in 1986 and before a military junta seized our land seven thousand (7,000) members assembled every night! The Center of Faith was a mega church before mega churches existed. Yvonne and I sowed against all odds, rainy season floods that brought clouds of virus bearing mosquitos, and dry seasons when clouds of bacteria bearing dust replaced the mosquitos, nothing stopped us from answering His call to preach Good News. Yvonne led songs every night and I ministered; it was a wonderful beginning for twenty year olds.
After the debacle in Village de Dieu, named by our converts for our nightly worship, Yvonne said to me, "You know those militias, the police assassins and kidnappers? They are the children of the people we preached to every night 40 years ago."
I assured her, "They cannot stand before God and say that they did not know His plan, His provision, His promise." We obeyed His mandate and they knew the word.
In the midst of this, the Lord directed me to Jeremie where in 2016, we found 183 men, women and children living in caves after Hurricane Matthew stalled over the city with 140 mph winds, 30 inches of rain and 25 foot storm surge causing over 1000 fatalities! With your help and that of two other missions, we fed survivors for a year and built 53 homes, then last month completed the roof on a new church. This was my first trip back in two years because militias in Village de Dieu threaten travelers to the South.
Jeremie's Mayor Yves-Rose met me at the entrance to the once ravaged city; she is a small woman and instead of arriving in a bullet proof SUV with an entourage of armed security like other politicians, she arrived on a moto taxi! Before I filmed new electric plants and paved roads, Sister Yves-Rose, as everyone calls her, insisted I eat the lunch she personally prepared for me and two helpers. And for the next two days that we worked in Jeremie, the Mayor cooked every delicious meal for us.
At lunch, she told me her father was a pastor and as a child, she and her sister often slept on the floor to give up their beds for visitors; it was the beginning of a sacrificial life of integrity and compassion. At twenty-two, Sister Yves-Rose began taking in homeless children, who are now working professionals in Haiti and the US, and she is still taking children off the streets.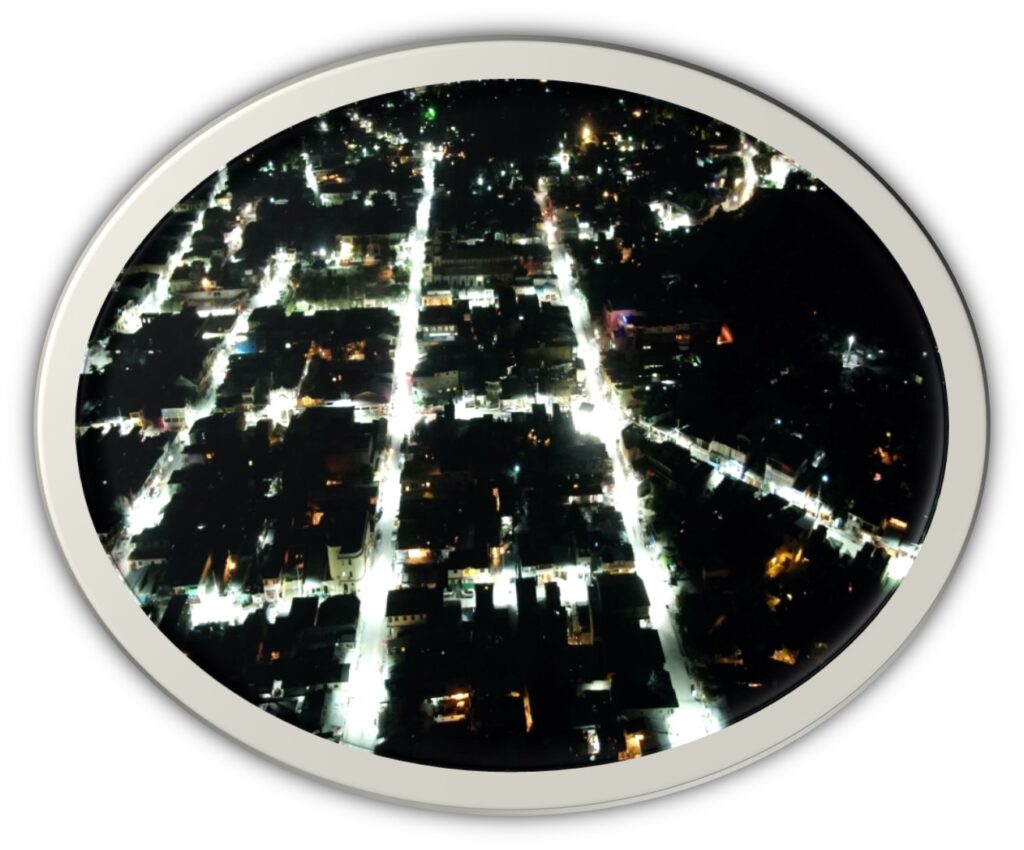 Together we visited the new electric power plant that illuminates Jeremie with 24/7 electricity, a rare luxury in Haiti. Haiti's lack of power is not because President Jovenel's administration denies any city the provision of solar energy and generators, but because corrupt politicians misappropriate funds designated for electricity. Mayor Yves-Rose, a Christian saint of the highest integrity provides the once powerless Jeremie with uninterrupted electric and street lights throughout the city.
As we drove through Jeremie, I noticed another anomaly, all the streets were paved; in fact, the road to Jeremie which once took us thirteen hours to travel, now took half that time. Again, it was all because of Mayor Yves-Rose, a humble woman, caring for abandoned children, riding on a moto; she is a selfless saint giving all for others.
In October 2016, when Hurricane Matthew howled over Jeremie for hours, the then Mayor despaired, "I don't know if there will be a Jeremie anymore." The Lavalas, Opposition, President Privert at that time, neglected to issue a radio warning that the killer cane was approaching until 24 hours before Matthew made landfall, and then only after I'd warned Haitians for three days to move to higher ground and concrete structures. Seven, unaware fishermen, in a dugout were the first victims of Matthew and a reported 1000 fatalities followed.
At the same time Jeremie was being ravaged, Privert was "interim" president for one year because Opposition refused to accept the results of two elections President Jovenel won; Opposition demanded another election and installation of their interim president. Of course, Jovenel won the third election, but the installed interim regime "used" an entire year's budget in four months, so Jovenel was handed a bankrupt government. When Jovenel won, his first trip was to Jeremie, the wasted city that no president had visited in 20 years; he appointed Mayor Yves-Rose.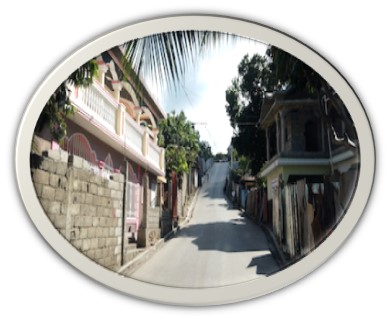 The 183 survivors sheltered in two caves above Jeremie during and after Matthew, knew the caves because they were a prayer closet that became a storm refuge. When we found the survivors one month after the storm, babies were being birthed there and refugees cried that no one had suffered as they, but they continued in faith crying out to God. We came with food, clothing, and Christmas gifts.
Every miracle of provision worked by God through President Jovenel, Mayor Yves-Rose, Haiti for Christ, Love a Child, Danita's Children, every paved street, non-stop electricity, fruit bearing trees, harvested field, multiplying livestock, 53 painted, furnished houses, and a new church are all our Sovereign God's merciful miracle response to the wailing of His penitent children.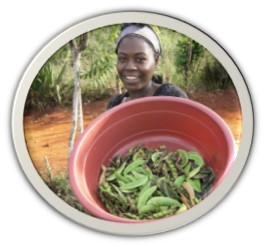 Just as they cried out for mercy and grace, we and all of Haiti cry out for deliverance from 76 violent militias that terrorize Village de Dieu, Delmas, Cite Soleil, Martissant and every other quartier of the capital. The miracle of Jeremie's restoration, development and provision is a testimony of answered prayer and encourages us that nothing is hopeless even in the face of demonic murder by militias; God hears our cries for righteous leadership; He will use us to His glory as we make ourselves and our resources available to Him.
Stand with us prayerfully and financially as we press the claims of Christ in a battle with the very gates of hell. Your prayers and gifts have brought us great victories, but there remains much work to be done before He comes and we are committed to meet every challenge in His name.