In 2016, Yvonne woke one morning and said, "I have had three dreams about the ocean coming into the house and I was afraid of drowning. I don't understand why I keep having this dream." A few days later, Hurricane Matthew appeared on her computer monitor and she realized, "There is a massive hurricane coming to Haiti; this is why I had the dreams!"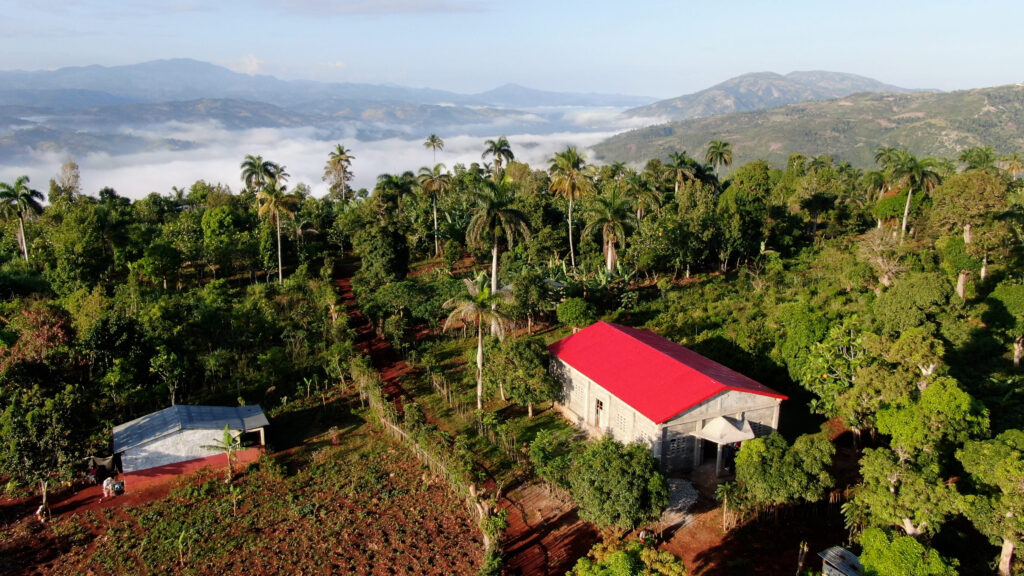 Far from disaster on a northern coast, we monitored Matthew as it grew in size and speed to a deadly Category 4 with 140 mph winds, 30 inches of rain and a 30 foot storm surge. It would make a turn and hit southern Haiti full on; we waited for the government to broadcast radio warnings for hundreds of small coastal villages, but they never did!
Three days before Matthew was to make landfall, Yvonne became frantic, "You have to do something, warn the people a storm is coming; they have no idea; they will die! Please go into town and do a live on Facebook, tell the diaspora to call their families and warn them."
For the next three days, we found a strong internet signal in Cap Haitian; I did live Facebook broadcasts in Creole and English; I told Haitians to call their families on the southern peninsula to take their fishing boats out of the water, move to higher ground and shelter under concrete roofs. The response was overwhelming, over 500,000 views in the first hour; American Haitians were responding; and they gave financially which we never asked for, over $70,000.00 and the storm had not even come ashore yet!
When Matthew hit the village of Dame Marie on the farthest SE tip of Haiti's southern peninsula, storm surge was 30 feet as predicted. The first casualties were 7 fishermen off the coast of Les Cayes who were completely unaware of the danger. On the north shore of the southern peninsula Hurricane Matthew howled over Jeremie for hours, ripping off tin roofs and ravaging trees, fields, livestock and residents.
After the storm passed, I chartered a flight to assess the damage, roads were inaccessible washed away by rivers, blocked by fallen trees and debris. With the help of a Christian pilots, we did air drops of food and water, but I knew we had to go in on the ground.
Over the following weeks, we used every penny of diaspora donations to replace tin roofs and provide Hurricane survivors with disaster relief. Then one month after Matthew made landfall, a woman led our roofing crew to two caves above the city of Jeremie. There they found 183 men, women and children living in the caves because their homes, fields and livestock had been destroyed. They wept, "Even our parents have not suffered as we are suffering."
I was overwhelmed when a newborn born in the cave, named Matthew was placed in my arms. We'd used the $70,000.00 already; these survivors needed food and houses. Again, God used Yvonne, "Go to Bobby; Bobby will help you help them."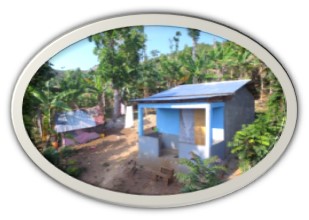 Bobby and Sherry Burnette have been our missionary friends for 40 years; they founded and run Love a Child Inc, which is a large relief mission that feeds millions of Haitians every year. I called Bobby; immediately he said agreed to provide food for the refugees for the next 12 months. Then another loving missionary Danita Estrella of Danita's Children contacted us and gave to build two houses, beds and Christmas gifts for the families in the caves. Love a Child then committed to fund the building, furnishing and painting of a house for every family if Haiti for Christ did the work. Within one year, the caves were empty and 53 painted, furnished, new homes were given to the survivors of Hurricane Matthew.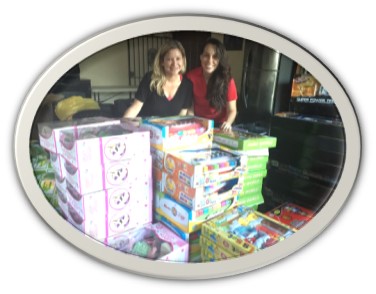 It was then the villagers asked for a church and David George stepped forward to fund the building of a church in Fond Rouge above Jeremie. Costs ran over because of transporting rock, sand and cement on donkeys to the remote site but with your help we made up the extra; then the roof couldn't be completed because of terrorism by militias on the road from Port au Prince to the South.
Praise God months ago, I purchased $10,000.00 worth of lumber, tin and nails and waited until it was safe to send a crew to Fond Rouge and this beautiful red roof you see is the new church in Fond Rouge. Hallelujah & Praise God, He has made the seemingly impossible possible and it is finished! On behalf of the survivors of Hurricane Matthew and the recipients of your great generosity, "MERCI, BEAUCOUP"